 All Services with a Single Goal -> Ranking!
Our diverse range of services from web development to content writing and from SEO to Social Media Marketing, all are tightly focused on a single goal, that is to help you rank better and generate organic leads.
We offer the best SEO services, from on-page optimization to off-page link building, to help businesses improve their online visibility, drive organic traffic, and achieve their digital marketing goals.
Content writing services provide high-quality, engaging, and keyword-rich content that educates the audience and improves search engine rankings, driving organic traffic and generating leads.
Our social media marketing services provide businesses with a unique approach to building their brand, engaging with their audience, and driving results through popular platforms such as Facebook, Instagram and more
WooCommerce shops are optimized for both sales and search engines. Our process includes optimizing category pages and product pages in search results and increasing conversions.
Our web development services using WordPress provides businesses with professional websites that are designed to meet their specific needs and goals, delivering an exceptional user experience.
We offer Shopify store creation and optimization services with an SEO strategy to increase sales organically. We customize designs to achieve better results from PPC and SEO.
How it Works
Discover the FlutterTech approach to SEO that sets your business on the path to online domination.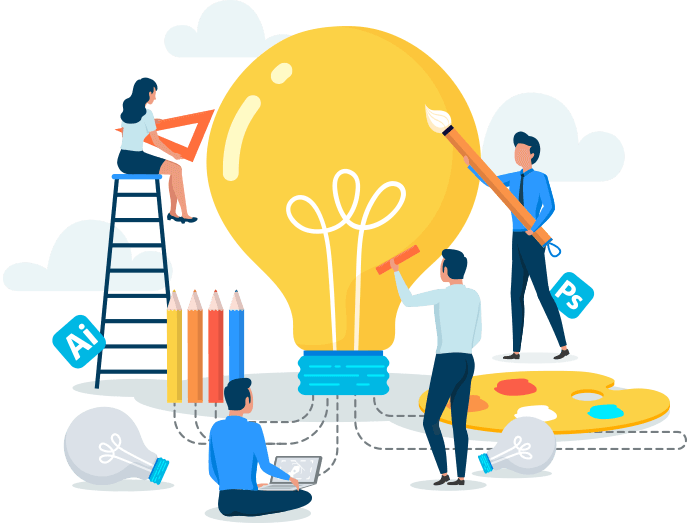 We Consultant to Get Business Plan
Our customized SEO consultancy plans that are tailored to meet the unique needs and goals of each business, ensuring optimal online visibility and success.
Whether you need help with keyword research and optimization, on-page optimization, link building, technical SEO audits, or content marketing, we have the expertise and resources to help you succeed. With our focus on transparency, communication, and continuous improvement, you can trust that we will be a reliable partner in your journey to success.

Our Strength is Cross Boundary Teamwork Done.
At FlutterTech, our team of SEO specialists work closely together to provide a high level of expertise and support for our clients. Collaboration and open communication are integral to our success and ensure that every project is executed seamlessly and efficiently.
Collaboration: We regularly communicate and share ideas to ensure that every aspect of an SEO campaign is considered and executed effectively.
Expertise: We have expert individuals for each process from On-Page to Off-Page SEO and from content writing to publishing.
Accountability: Our team is accountable to each other and to our clients, which helps us maintain high standards and deliver consistent results.
Continuous Improvement: We are always learning and adapting to the latest trends and best practices in SEO according to Google guidelines, which allows us to stay ahead of the competition and continually improve our results for our clients.

Brainstorming, Researching, Planning and Strategizing Work
Our barnstorming and planning process combines innovative thinking and strategic planning to create custom SEO solutions that deliver results for our clients.
Reporting & Analysis


We provide regular and comprehensive reporting to keep clients informed and up-to-date on the progress of their SEO campaign.

Tracking & A/B Testing


We utilizes advanced tracking and analysis tools to monitor the effectiveness of our SEO strategies and make data-driven decisions for continued success.

Clients Testimonials
We were struggling to get our website to rank on the first page of Google, but since working with FlutterTech, we've seen a dramatic improvement. Their team of experts was able to identify and fix technical issues that were holding us back and provided valuable insights on how to improve our content. We're now generating more leads and business than ever before thanks to FlutterTech's exceptional SEO services." - Jane Smith, Owner of GamaSec
Great Things In Business Are Never Done By One Person.
Latest News
Discover the Latest Blog Posts and SEO News Updates!